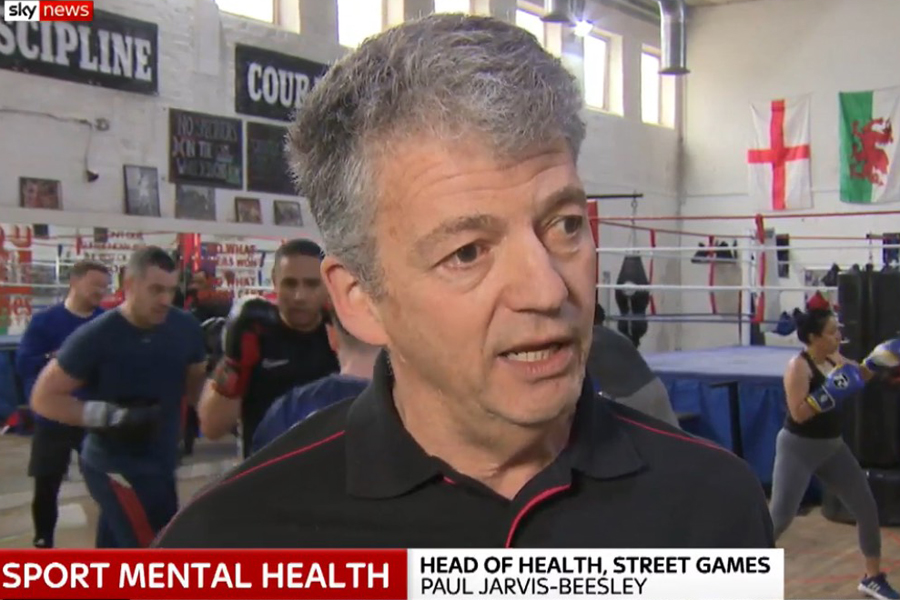 Sky News set the scene today for tomorrow's #21by21 campaign launch with an exclusive on a new research report masterminded by Martha for UK youth sport charity StreetGames.
#21by21 brings together UK sport organisations with business and policy makers in a pledge to provide 21,000 community sports coaches with mental health awareness training by 2021.
Over 200 individual organisations and 40 national and regional sports agencies have signed-up to support the campaign including: UK Coaching, The Premier League, The Rugby Football Union, Swim England, Sport Wales, FAW (Welsh Football) Trust, The Dame Kelly Holmes Trust, Mind, Training in Mind, Mental Health First Aid England, Time to Change, West Midlands Combined Authority, Edgehill University and York St John University.
StreetGames' 'Sport For Better Mental Health' Report, published in partnership with Brunel University London, makes the case for training sports coaches in Mental Health First Aid to improve young people's wellbeing. The report emphasises how sports coaches can play a central part in young people's lives, not just as facilitators of sporting talent, but as trusted role models who can support emotional development and better mental health.
Read more about #21by21, our campaign strategy and results here.
"Thanks for all your work on getting us so much coverage"
Mark Lawrie, Deputy Chief Executive, StreetGames