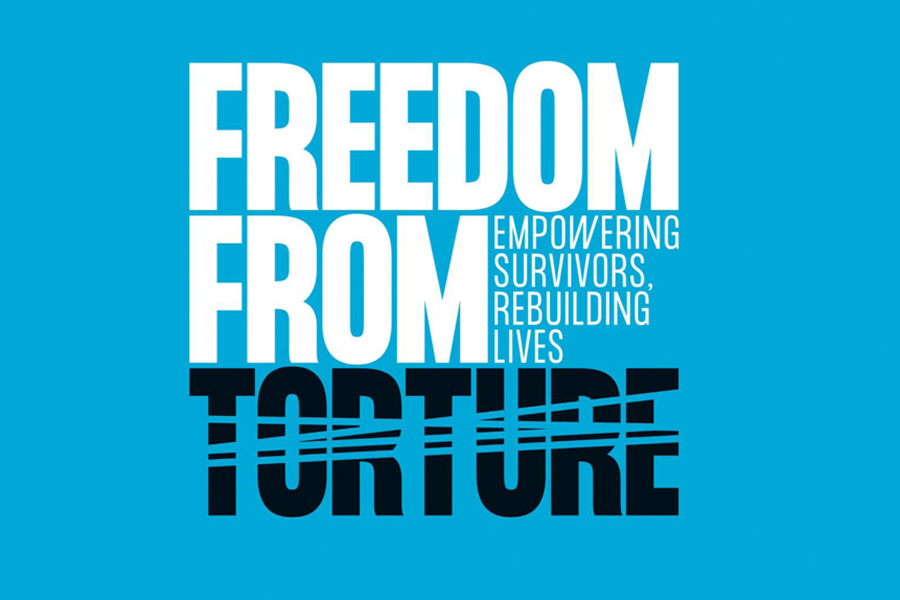 Creative agencies are often so busy designing for their clients that there aren't enough hours in the day to blow their own trumpet. That's why we were really pleased to be asked by social impact design agency specialists Door 22 Creative to help promote their rebrand for Freedom from Torture through our press release writing service.
The main aim of the rebrand was to be more reflective of Freedom from Torture's status as a leading charity with a global audience that holds torturing states across the world to account and helps survivors to heal here in the UK.
Emma Nicol, Creative Director at Door 22 explains:
"The new visual approach is bold in that raising awareness of the existence of torture is important and isn't shied away from. A powerful association with torture is restraint – whether physical or emotional. Simple graphic lines across the word 'torture' create a strong emotive reaction, suggesting both restraint and long-lasting psychological ties but also the crossing out and eradication of torture.
"We retained blue as the main colour from the charity's previous identity, partly for brand recognition and also because we felt that the positive aspects of blue were right for the rebrand – the colour is a calming, safe colour that evokes clear blue skies and freedom. The 'Empowering Survivors Rebuilding Lives' strapline sits in the negative space in the logo which further symbolises rebuilding as an important step to freedom."
Read Civil Society's coverage of the rebrand here.
"As a survivor of torture, this new brand feels warm and compassionate for me."
Kolbassia Haoussou, Freedom From Torture Service User Champion